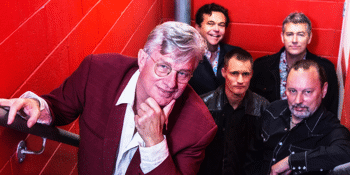 International Touring Artists
Mental As Anything
The SoundLounge (CURRUMBIN, QLD)
Friday, 19 July 2019 7:30 pm
Mental as Anything
are playing at Soundlounge!
#Mentals


Once upon a time, a group of art students passed themselves off as a band in order to con the local publican into giving them a gig in exchange for free beer. The deception worked better than intended with the group receiving beer in return for music and came to be known as Mental as Anything.
Four decades later, they are still irritating the public with their highly listenable, idiosyncratic brand of garage pop and to celebrate the anniversary of their first release, Mental as Anything Play at Your Party, the Mentals have released the 7-track EP on vinyl available exclusively at mentals.com.au, as well as releasing a brand new 40 minute, hi-definition, multi camera film to celebrate the milestone.